Our School Board
Our board consists of up to seven board members who volunteer their time and talents in service of our school. The school director serves on the board in an advisory, non-voting position, and one full-time teacher serves on the board with an optional rotating term. We hold school board elections during the annual meetings in October.
The board meets on a regular basis to discuss policies, allocate the budget, and review other matters pertaining to the operation of the school. You're welcome to view the information about upcoming meetings, as well as the minutes from past meetings, posted on this page.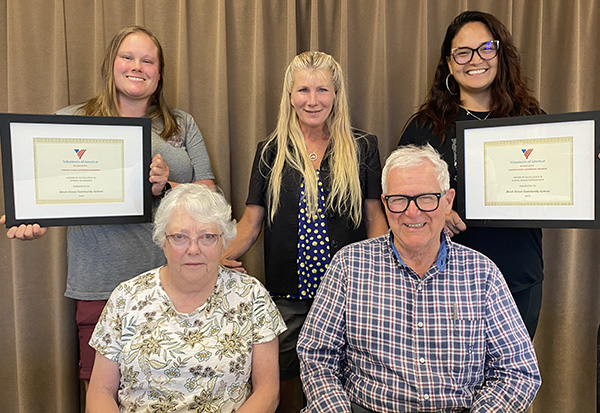 Birch Grove Community School received the Award of Excellence in School Board Governance once again at the VOA Charter School Leadership Conference in Bemidji. - June 2022
Board Meeting Dates
Our board meets at Birch Grove Community School on the third Monday of every month at 5:30 p.m., unless otherwise noted. Meeting dates are subject to change. We will post rescheduled board meetings at Birch Grove Community School, the school website, and on the local Boreal website.
Meet Our Board Members
Below you'll find a list of the current board members. For mailing addresses and details regarding each board member's term and credentials, please see the Board Composition document.
Our Current Committees and Members
These committees do not have board-delegated authority.
District Advisory & Academic Excellence Committee
Judy Motschenbacher, Sara Knottski, Mary VanDoren
Finance Committee
Judy Motschenbacher, Skip Lamb, Sara Knottski
Fundraising Committee
Judy Motschenbacher, Sarena Crowley, Mary VanDoren